Admin - When your organization changes
By moving users in/out of groups, their permissions change after you publish.
Change users' connections to groups 
: Click on the group you want to connect or remove users from. Move users with the 
Add
 or 
Remove
 button . The locks in the right field include the group and the left field are available users that can be linked to the group.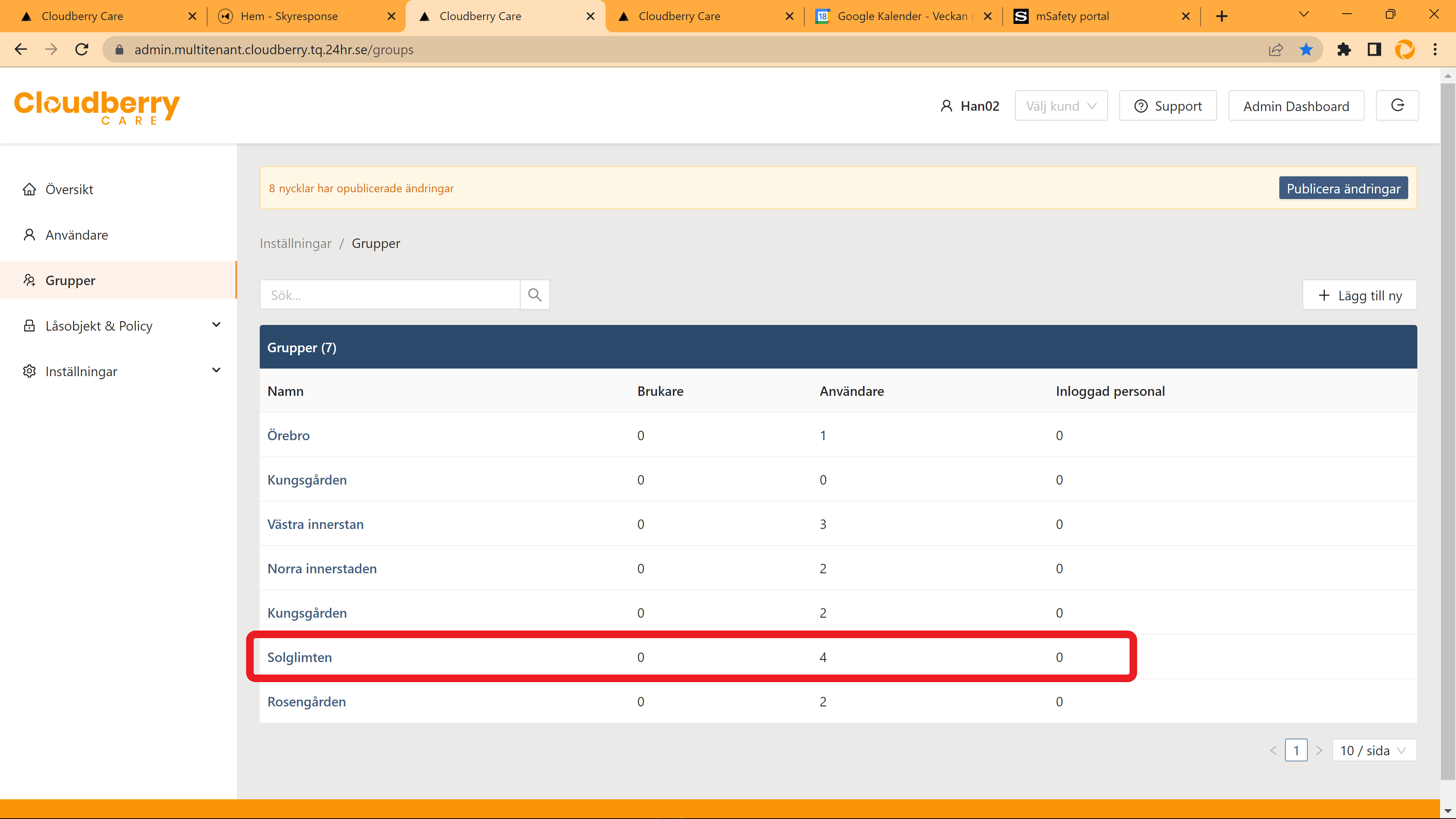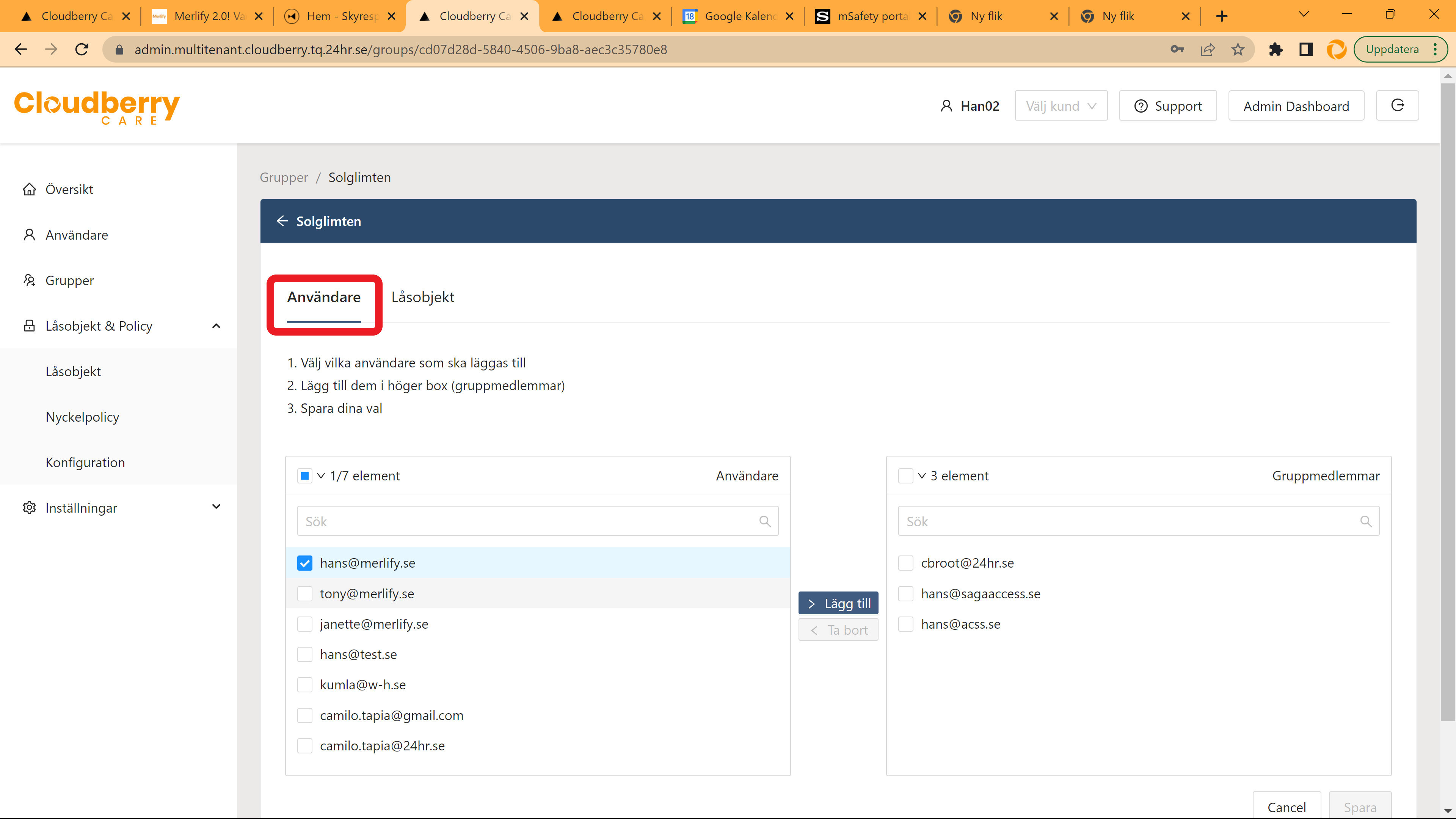 Edit the user
1 - Group membership
2 - Here you see which locks the user gets access to based on their group membership
3 - See card status, events and set a policy for the user.
4- User role: Receive keys admin or administrator?
5 - You can set a new password for the user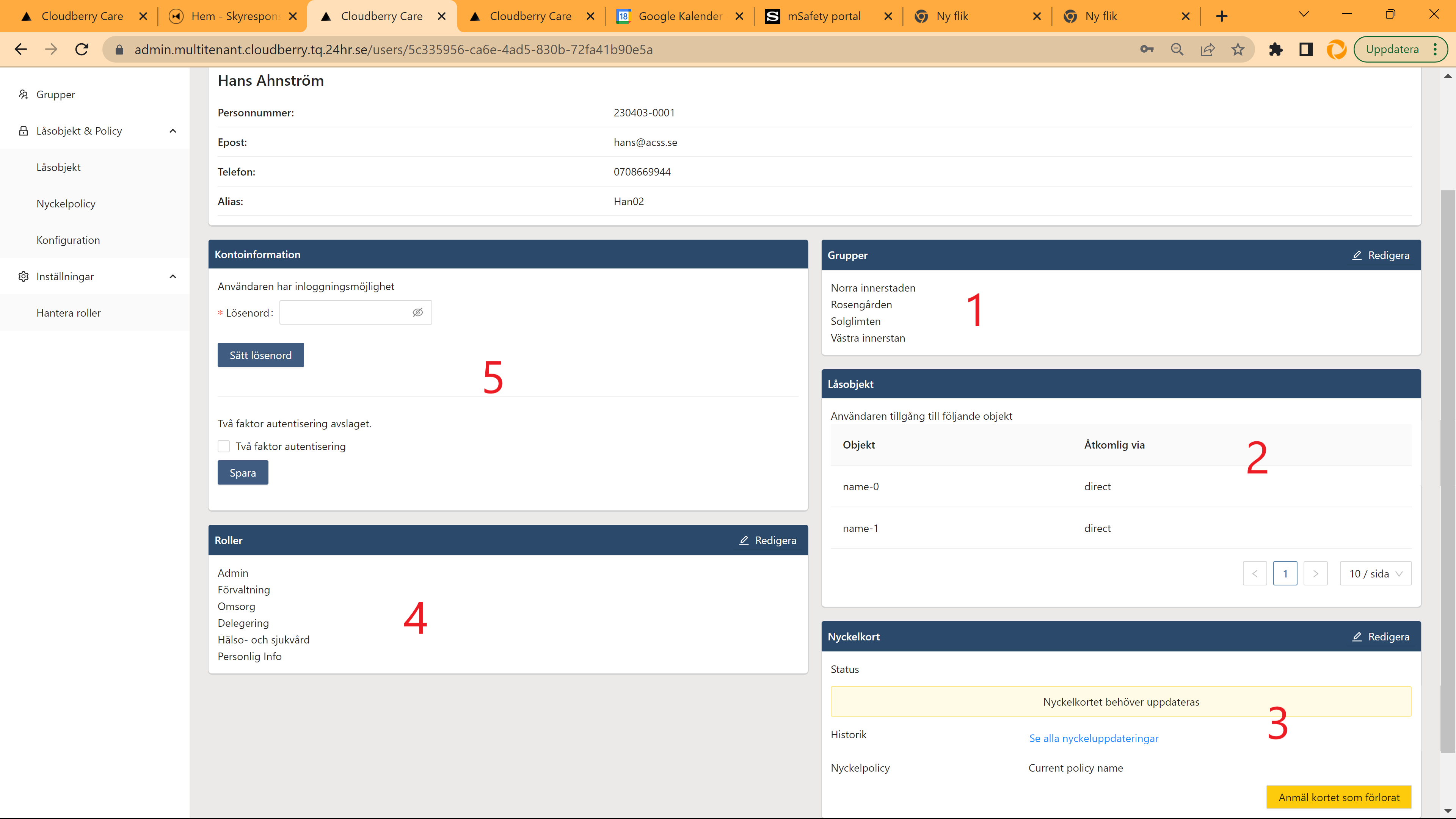 If you have made changes that affect the user's keys, you need to publish them so that the user can update his key.